PHOTOS FROM GLASS NEGATIVES

CLARA (HACHEZ) LUEHR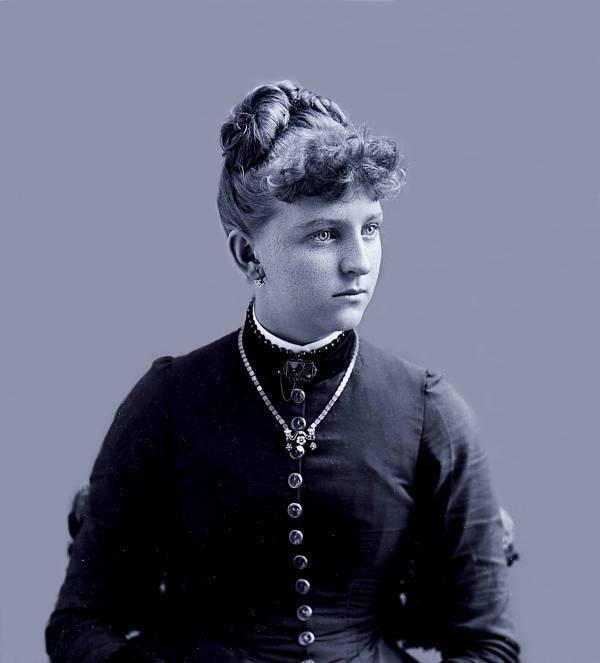 Clara (Hachez) Luehr

From Calumet county marriage records:
William H. Luehr and Clara Hachez (v.3 p.94)
Married Aug. 28, 1890 in civil ceremony, Town of New Holstein
William H. Luehr
Son of John N. Luehr and Anna Margaretha Groth
Teacher at Grand Rapids, Michigan
Born Town of New Holstein
Clara Hachez
Daughter of Fredinand Hachez and Eliese Boie
Born Town of New Holstein
Witnesses Eddie Luehr, Annie Boie, Wm. Hipke and Emma Timm
*********
Mrs. Wm. Luehr Called By Death
The entire community was shrouded in sorrow this, Friday, morning when 
it became known that Mrs. Wm. H. Luehr had been suddenly called by death 
at the Washington Park Hospital, Chicago, Thursday morning at 2 o'clock, 
following an operation she underwent for internal goitre on Thursday of 
last week. She reached the age of 49 years, 3 months and 21 days. Reports 
from the hospital were very favorable for her recovery until Wednesday 
evening, when her condition suddenly changed. She had been in poor health 
all summer which greatly alarmed the family. In order to regain her lost 
health she has been in Chicago for the past two months under the care of 
a specialist.
Her death has cast a gloom over the entire community with whom she was a 
general favorite and shining example of life's best acts.
Clara Hachez was born July 30, 1871 in the town of New Holstein and spent 
her entire childhood here. She received her early education in Dist. No. 1. 
Later she taught school in the town of Rantoul for several years. On August 
28, 1890 she was united in marriage to Wm. H. Luehr. Their first two years 
were spent in Grand Rapids and a short time in Madison.
For thirteen years they were residents of Manitowoc where Mr. Luehr was 
principal of the high school. From there they went to Sheboygan Falls where 
they remained for two years and then came to New Holstein where they resided 
for four years. Mr. Luehr was again called as an instructor in the Manitowoc 
High School two years ago where they have since resided. Their married life 
has been a most happy one.
They were blessed with two children, Lucille, Mrs. Howard Conger, of Michigan 
and Robert of Milwaukee.
Mrs. Luehr was a kind and loving wife and mother, always sharing their joys 
and sorrows. She was a general favorite in every community where she resided, 
taking active part in all social and civic affairs. She was beloved by those 
who knew her and came in contact with her.
While the silence of death wraps and chills us at this time, memories sweet 
and precious, come crowding in.
The deceased leaves her grief stricken husband and children and an aged father 
Mr. Ferdinand Hachez, two brothers Louie and Ferdinand of the state of 
Washington; Mrs. Edw. Kelm, Grand Rapids, Minn.; and Mrs. Lillian Price of 
Louisiana, Missouri, and one grandchild. Her mother preceded her in death two 
years ago.
The remains will be brought here for burial, and the services will be held at 
2 o'clock Sunday afternoon.
In the words of Bryant which we copy here she has gone but
"Death should come gently, to one of gentle mould like thee
As light winds wandering through groves of bloom
Detach the delicate blossoms from the tree.
Close thy sweet eyes calmly, and without pain,
And we will trust in God to see thee yet again."
(No newspaper or date named)
*********
NOTE: Clara Hachez Luehr and her husband William Henry Luehr were both natives 
of New Holstein. Her parents were Ferdinand E. Hachez and Elise Boie Hachez. 
His parents were John Nicholas Luehr and Anna Margrethe Groth Luehr. William 
was principal of New Holstein High School from 1913-1916. During this period, 
Clara was a founding member of the New Holstein Civic Society, serving as 
secretary, and a founding member of the Tuesday Club.


LOUISE (HOLDENRIED) LUEHR

Louise (Holdenried) Luehr

From Calumet county marriage records:
Marriage of Edward Luehr and Louise Holdenried (v.3 p.128)
Married May 20, 1892 in civil ceremony in Town of New Holstein
Edward Luehr
Son of John N. Luehr an Anna Margaretha Groth
Physician and surgeon at Wrightstown, Brown County
Born Town of New Holstein
Louise Holdenried
Daughter of Joseph Holdenried and Anna Blaese
Born Waterford, Racine County
Witnesses Arthur Luehr and Josephine Holdenried


ARNOLD LUETHY

Arnold Luethy

From Manitowoc county marriages:
Arnold Luethy and Wanda Zutz (v.5 p.443)
Married March 24, 1889 at St. Peter Lutheran Church, 
      Town of Rockland
Arnold Luethy
Son of Jacob A. Luethy and Marianna Blaser
Born in Switzerland –teacher in Rockland
Wanda Zutz
Daughter of Michael Zutz and Christian Schulz
Born Town of Eaton
Witnesses Charles W. Zutz and Gotlf Pape
[Father of the bride, Michael Zutz, is in the photos]

---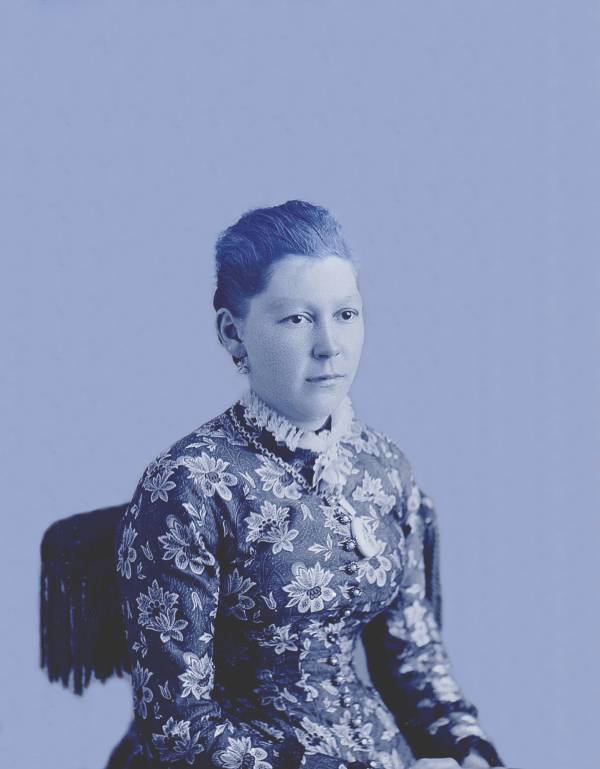 Mrs. P. Luithen