PHOTOS FROM GLASS NEGATIVES

JAMES BENSON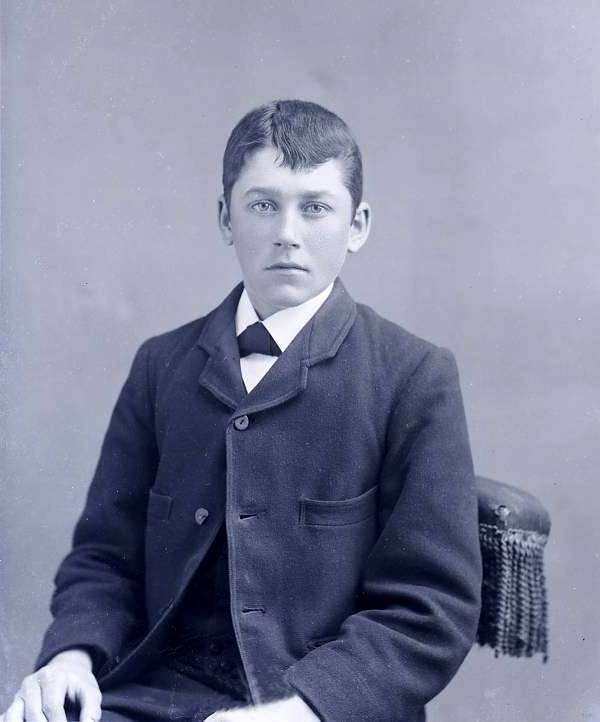 James Benson


1880 United States Federal Census 
about Richard Benson
Name: Richard Benson
Home in 1880: Russell, Sheboygan, Wisconsin 
Age: 52 
Estimated Birth Year: abt 1828 
Birthplace: Ireland 
Relation to Head of Household: Self 
Spouse's name:  Catherine 
Father's birthplace: Ireland  
Mother's birthplace: Ireland
Occupation:  Farmer 
Marital Status: Married 
Race: White 
Gender: Male 
Household Members: Name Age 
Richard Benson 52
Catherine Benson 52
Rosa Benson 16
Richard Benson 13
Pat Benson 11
James Benson 9
************
From Sheboygan county death records: 
James Benson (Sheb. 58-362)
Record claims he was married, though I find no evidence of this
Aug. 25, 1870-Aug. 30, 1950
Son of Richard Benson and Katherine Quinn
Born Town of Russell –laborer
Died from "chronic myocarditis and valvular disease, 5 years –senility"
Buried at Trinity Cemetery, Town of Rhine
************
From Sheboygan county death records:
James Benson (Sheb. 58-362)
Married [to Caroline Feldmann]
Aug. 25, 1870-Aug. 30, 1950
Son of Richard Benson and Kathrine Quinn
Born Town of Russell –laborer
Died from "chronic myocarditis and valvular disease –5 years –senility"
Buried at Trinity Cemetery, Town of Rhine
************
James Benson
The Sheboygan Press  Tuesday, September 5, 1950  pg. 10
This obit was donated.
Funeral services for James Benson, who died at home at Elkhart Lake Wednesday, 
were held at 2 p.m. Saturday at the Raeder Funeral home in that village.  The Rev. Paul A. Olm 
officiated and burial was made in Trinity cemetery, town of Rhine.
Pallbearers were Alvin Barber, Patrick Cain, Arno Feldmann, Carl Giese, Hubert Greve 
and Julius Kestell.
************
From Sheboygan county death records: 
Caroline Benson nee Feldmann
Widow [of James Benson]
Feb. 17, 1876-July 5, 1957
Daughter of Michael Feldmann and Theresa Arndt
Born in Sheboygan County
Died from "arteriosclerosis –senile dementia –urinary incontinence"
Buried at Woodlawn Cemetery, Town of Plymouth
[Caroline and her husband James are buried in different cemeteries –Caroline is the only Benson at Woodlawn 
–her parents are buried there]

---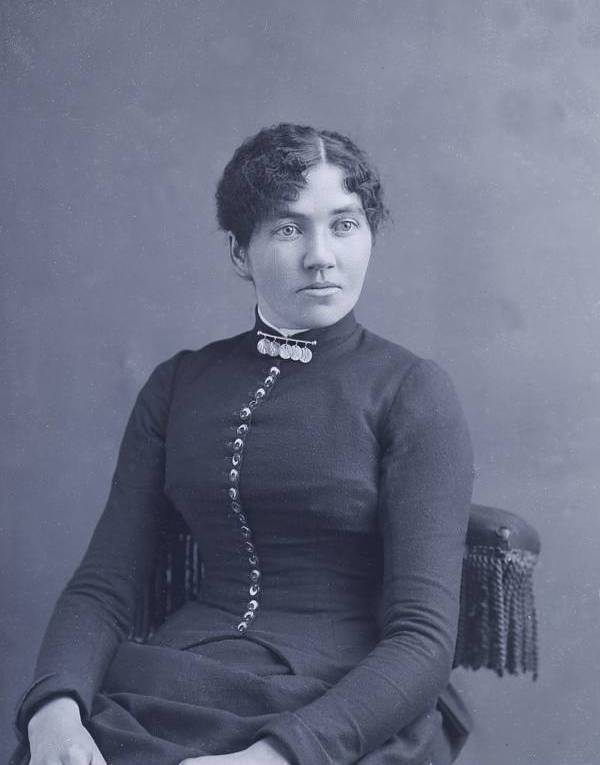 Minni Benson
---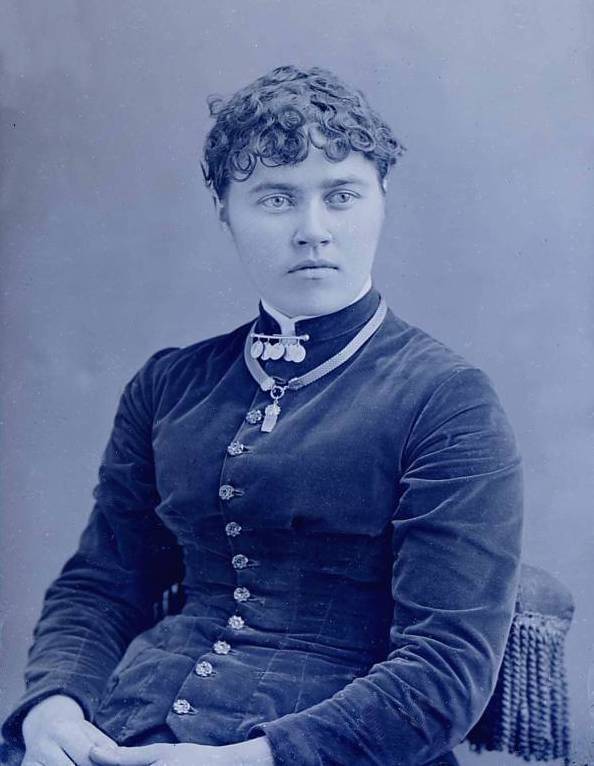 Miss Benson
1870 United States Federal Census 
about Mary Benson 
Name: Mary Benson
Estimated Birth Year: abt 1860
Age in 1870: 10
Birthplace: Wisconsin
Home in 1870: Russell, Sheboygan, Wisconsin 
Race: White 
Gender: Female 
Post Office: Russell 
Household Members: Name Age 
Richard Benson 45 
Catharina Benson 40 
Thomas Benson 15
MA Benson 14 
Anna Benson 11 
Mary Benson 10 
Rose Benson 7
Richard Benson 4
Patrick Benson 2
********
Mathias Benson (shown as "MA" in the 1870 census)
Mathew Benson - Chilton Times February 6, 1892
This obit was donated.
The following was taken from the Cherokee, Iowa, Democrat: The death of Mathew Benson, which 
occurred in this city Monday evening, brought universal sorrow to the community.  "Matt" as he was 
familiarly known, had been ill about ten days, but from the start his sickness was of serious nature-pneumonia 
being the complaint-and for several days it was felt that he could not survive.  He was a man of splendid 
physique and apparently always in the enjoyment of good health.  His only weakness was in his lungs, and 
this made him comparatively easy victim for the dread disease which so quickly carried him away.  The 
diseased lacked two days of being 35 years of age.  He came to Cherokee from Wisconsin some fourteen 
years ago and has spent these years here in various pursuits.  Among his fellow men he made a reputation 
and a record fro goodness of character which an young man might be proud to leave behind.  He was quiet 
and unassuming, reliable in every position of trust, honorable in the highest degree and generous to a fault.  
When we hear the living speak so kindly of the dead as they have of Matt Benson we feel that the life of 
such a one is worthy of emulation.
The funeral services were held at the Catholic church at noon yesterday, where the remains lay until 10 o'clock, 
when they were taken to Elkhart Lake, for interment.  The fire department of which deceased was assistant 
chief and treasurer, escorted the remains to the depot.  Richard Benson, a brother, and M.H. Goggins, a 
cousin arrived from Wisconsin previous to Matt's death and accompanied the remains to their last resting 
place.  A father, four brothers and three sisters are left to mourn.



---
PATRICK BENSON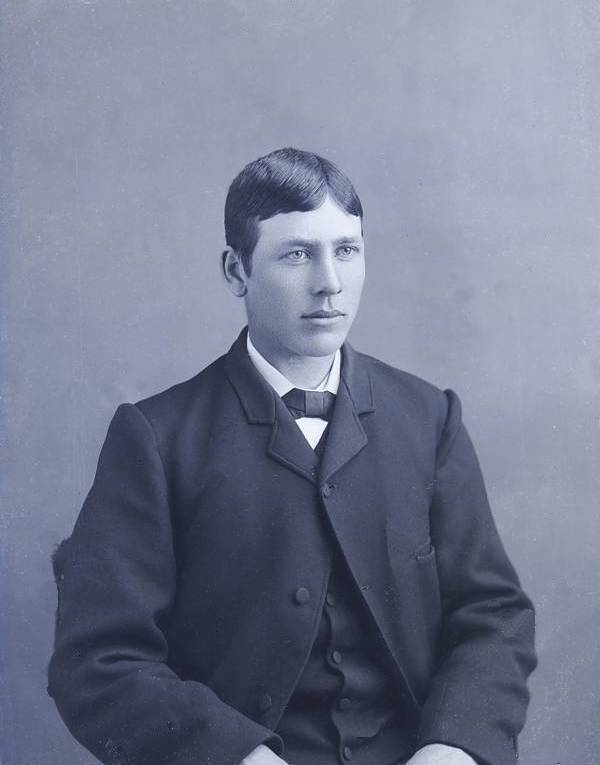 Pat Benson
1880 United States Federal Census 
about Richard Benson
Name: Richard Benson
Home in 1880: Russell, Sheboygan, Wisconsin 
Age: 52 
Estimated Birth Year: abt 1828 
Birthplace: Ireland 
Relation to Head of Household: Self 
Spouse's name:  Catherine 
Father's birthplace: Ireland  
Mother's birthplace: Ireland
Occupation:  Farmer 
Marital Status: Married 
Race: White 
Gender: Male 
Household Members: Name Age 
Richard Benson 52
Catherine Benson 52
Rosa Benson 16
Richard Benson 13
Pat Benson 11
James Benson 9