ADAMINE (BUETTNER) ARENS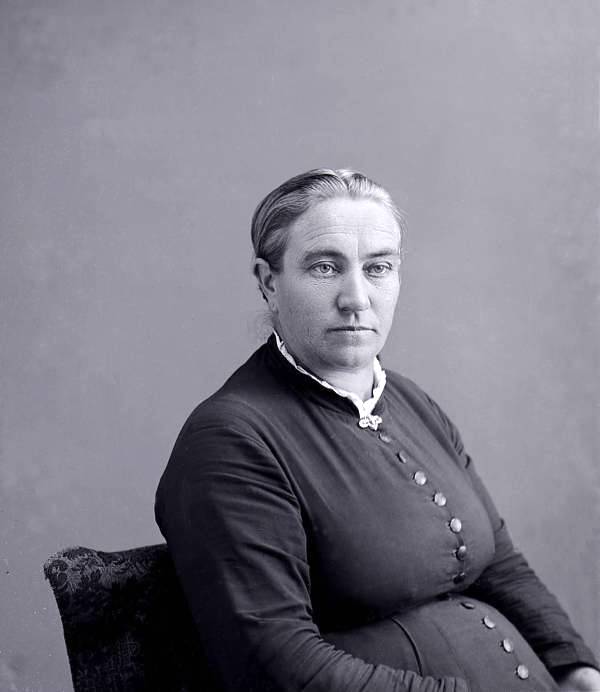 Adamine (Buettner) Arens

From Calumet county marriage records:
Heinrich Arens and Adamine Buttner (v.1 p.84)
Married March 4, 1864 in civil ceremony in Town of New Holstein
Heinrich Arens
Son of Heinrich Arens and Webke
Residence Town of New Holstein
Adamine Buttner
Daughter of Hans Buttner and Margareth
*******
From the 1880 Federal census, Calumet co.
Name: Heinrich Arns 
Home in 1880: New Holstein, Calumet, Wisconsin 
Age: 41 
Estimated Birth Year: abt 1839 
Birthplace: Prussia 
Relation to Head of Household: Self (Head) 
Spouse's Name: Adamine 
Father's birthplace: Prussia 
Mother's birthplace: Prussia 
Neighbors: View others on page  
Occupation: Farmer 
Marital Status: Married 
Race: White 
Gender: Male 
House Number: 6475180 
Household Members: Name Age 
Heinrich Arns 41  
Adamine Arns 38  
August Arns 15  
Louis Arns 12  
Magretha Arns 11  
Emma Arns 6  
Gustav Arns 14
******
(Note: She is Adomine on her tombstone in New Holstein cem.)


AUGUST ARENS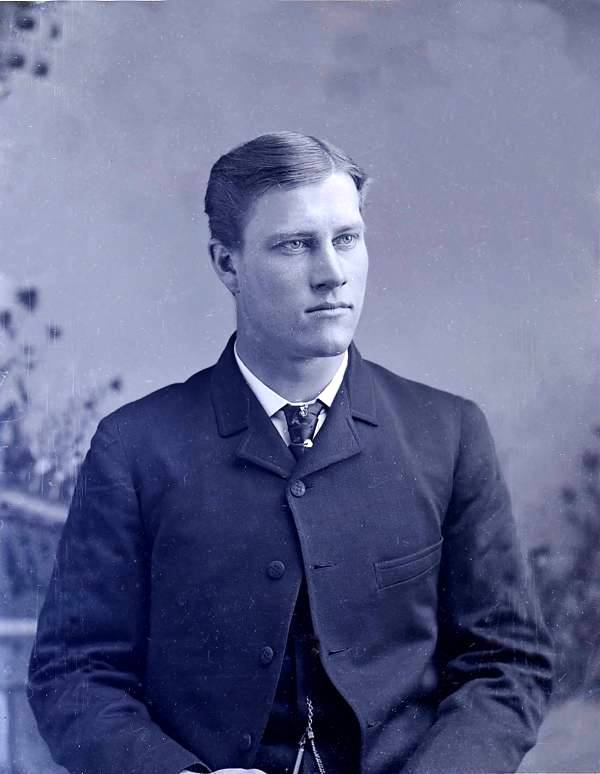 August Arens
ANNA SCHROEDER ARENS HOLDENRIED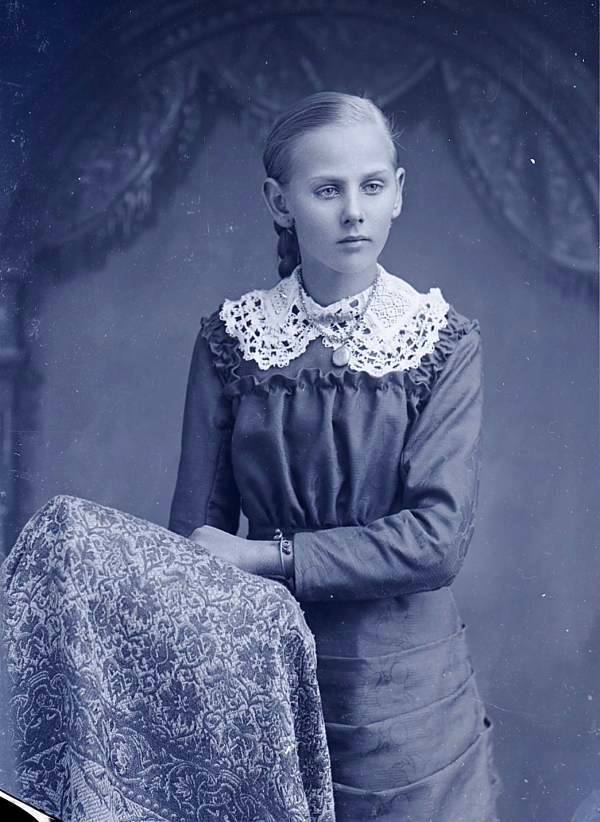 Anna Schroeder Arens Holdenried
From the 1880 Federal census, Calumet co.
Name: Niclaus Schroder 
Home in 1880: New Holstein, Calumet, Wisconsin 
Age: 42 
Estimated Birth Year: abt 1838 
Birthplace: Prussia 
Relation to Head of Household: Self (Head) 
Spouse's Name: Chatrina 
Father's birthplace: Prussia 
Mother's birthplace: Prussia 
Neighbors: View others on page  
Occupation: Farmer 
Marital Status: Married 
Race: White 
Gender: Male 
Household Members: Name Age 
Niclaus Schroder 42
Chatrina Schroder 40
George F. Schroder 17
August Schroder 14
Anna Schroder 11
Minna Schroder 8
Agnas Schroder 1
Georg Sievers 21
********
Anna Schroeder, daughter of Nick Schroeder. She married twice, 
first to August Arens and then to Frank Holdenried. Frank's
picture is in these photos also.
*******
From Calumet county marriage records:
August Arens and Anna Schroeder (v.3 p.119)
Married Jan. 7, 1892 in civil ceremony in Town of New Holstein
August Arens
Son of Henry Arens Jr. and Adavine Buettner
Born Town of New Holstein -farmer 
Anna Schroeder
Daughter of Nicolaus Schroeder and Catharine Plett
Born Town of New Holstein
Witnesses Louis Arens and Caster Kuehl
********
New Holstein:
Married at the home of the bride's parents, Miss Annie Schroeder 
and Aug. Arens, both of this place. 
Chilton Times, January 16, 1892
********
January 23, 1892—We are pleased to state that Aug. Arens, who has 
been on the sick list for some time, is convalescing.
********
August Arens died on Jan. 29, 1892. This is only 22 days after his marriage to 
Anna Schroeder.
********
Aug. Arens, one of New Holsteins' enterprising and beloved young men, 
died on the 29th of January, at the age of 28 years. Only three weeks 
before his death, he was united in marriage to Miss Annie Schroeder, 
who did everything in her power to save her beloved from the jaws of 
death. May she say with the poet:  
"Tis better to have loved and lost Than never to have loved at all."
Besides his wife, the deceased leaves his parents, two brothers, and 
two sisters to mourn his death.  The remains which were taken to the 
village cemetery where followed by a large number of relatives and 
friends.
Chilton Times, February 6, 1892
********
After August Arens died, his wife [Anna Schroeder Arens] remarried to Frank 
Holdenried, who is in these photos. See Frank Holdenreid for more information.


GRETCHEN ARENS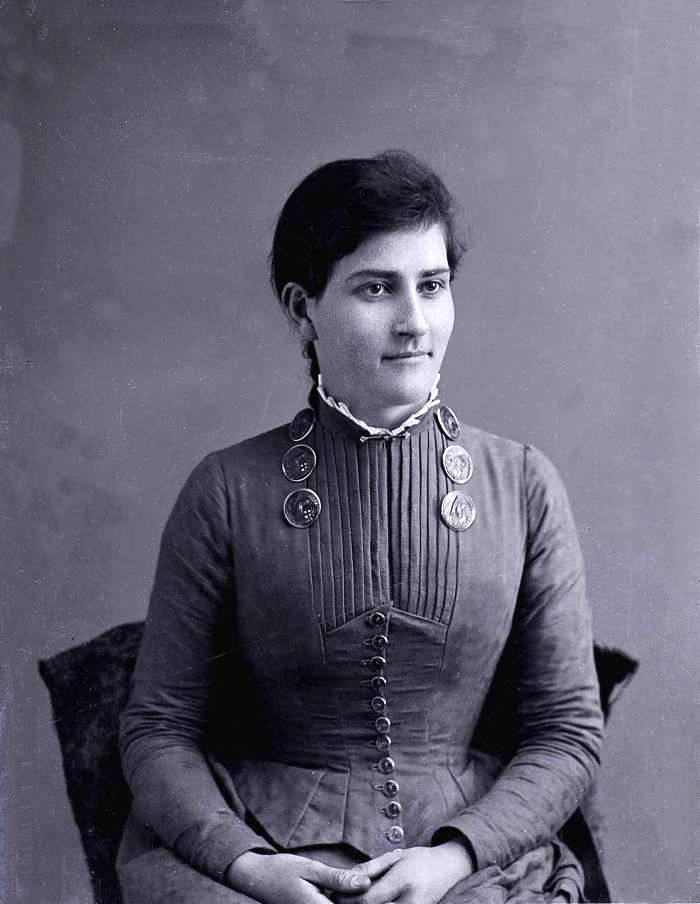 Gretchen Arens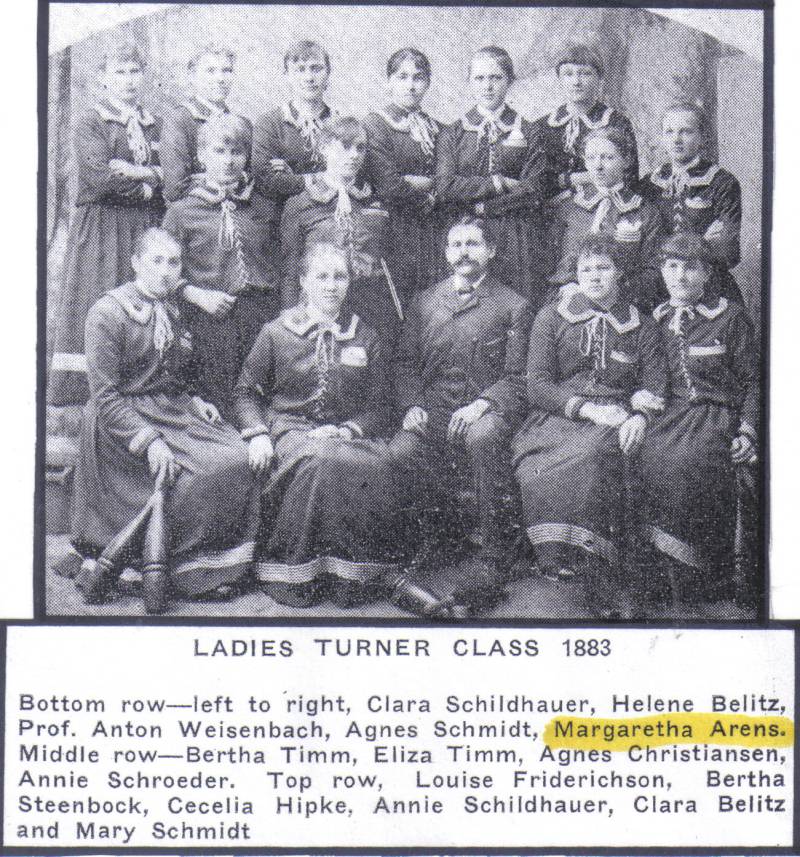 Margaretha Arens in this photo appears to be Gretchen in the glass
negative photos.


*********
Daughter of Henry Arens and Adamine Buettner. She never married, 
died young and is buried at New Holstein.
*********
It is our sad duty to report the death of Miss Gretchen Arens at Chicago 
on April 1.  The deceased was a daughter of Mr. and Mrs. Henry Arens of 
our burg and was born 21 years ago.  Being the fourth child and first 
daughter, she was the pet of the family.  Receiving an excellent home 
training, her character was as nearly perfect as anyone's can be, and 
her departure, just in the prime of life is indeed a heavy loss to the 
family. Deceased leaves, besides parents, three brothers and two sisters 
to mourn for her death.  Mr. Wm. Greverus delivered the funeral sermon.
Chilton Times -- April 11, 1891
**********
(Note: It appears that Gretchen and Margaretha are the same person. She
is Margaretha in the group photo and in the New Holstein cemetery, but 
Gretchen in the obituary and the glass negative photo.)